The Facebook ads campaign is one of the best ways to advertise a product. As a business holder, you can directly target your business bringing stunning business growth in a periodically short span. However, there are tricks and techniques, and one needs to be consistent. But, most of the companies fail to create a brand impression due to certain issues. Here we'll look at why Facebook campaigns fail even with great potentials.
Everybody knows that Facebook ads are the best method to popularize brand impression. Over 92% of marketers seek Facebook ads to build a brand's initial platform. With over 2.45 billion markets globally, a business establishment in this platform is not a big deal. Interestingly, Facebook itself offers various promotional strategies so that your company can fructify in the shortest time. You'll get pop up notifications, run surveys, connect with customers to promote service.
Still, many marketers fail to build a business impression positively. As you stick with the article, we'll put a detailed insight on how a Digital Marketing Agency in Kolkata, India, helps your business, but before that, let us understand why exactly does business fail and how to turn it upside down!
Before we proceed, let us have a look at the stats related to the Facebook and Instagram users.
There is no doubt that Facebook can be considered as the most popular social media with 2.7 billion monthly users and 1.82 billion daily active users (as of mid of 2020). And if we count the Instagram users, then that number are almost 500+ million daily active users. You can easily gauge the possible reach of a rightly created Facebook, and Instagram advertisement.
Irrelevant Objective and Targeting
The main reason behind marketing failure is poor customer targeting and objective option. If you sell oranges to a customer looking for apples, you won't probably make sales. Similar is that with Facebook.
Facebook gives you the advantage to precisely target the ads to the audience. This is why there has been a 50% rise in advertisers since 2015. On the flip side, poor quality targets lead to horrible engagement.
Currently, the Facebook advertising platform comes up with three categories of objectives. These are:
Awareness
Consideration
Conversion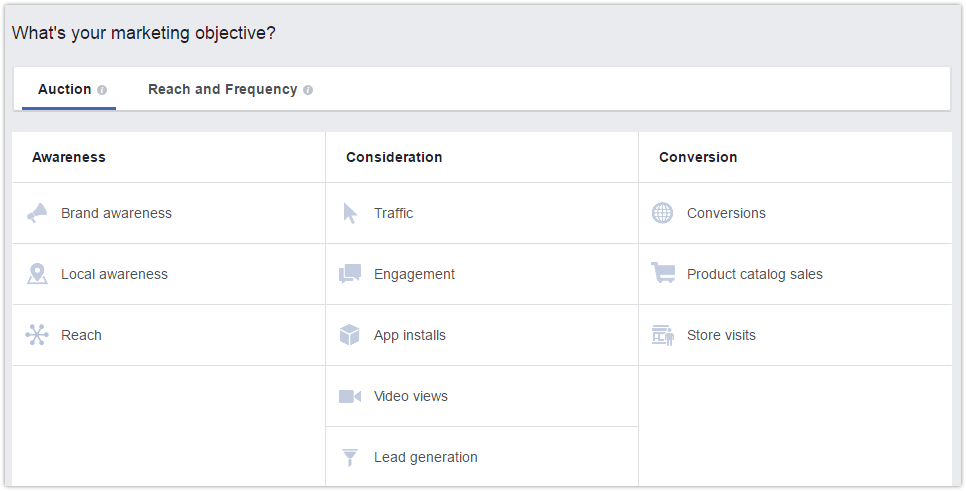 Within each category are several different objectives. Many people make the mistake of setting the ad's objective that does not resonate with their marketing goal. For example, if you're trying to get people to buy a product on your website, then you would want to do a conversion objective. Instead, new advertisers will try something else like a traffic or engagement campaign. Facebook's advertising algorithm tries to optimize your campaign based on the objective you select. If you select traffic, then it will show your ad to people likely to visit your website. So, if you want people to buy your product, you want it to optimize for conversions.
Lack of Testing Ads campaigns
The best thing you can get on the Facebook ad is reaping the befit of A/B testing. For those who do not know, A/b testing is a user experience-based research methodology. Here A and B are nothing but two different variants. Through A/B testing, you will get two versions and let you compare which ad is going to work.
So, before you invest a lump sum amount and start running the ad, it is wise to opt for A/B testing. That will help you steer your ad and rectify it accordingly.
The Right Way
Knowing how to target your customers correctly is very important. The first step that you'll need to take is to find explicitly who your customers are. For that, you need to build a custom audience profile. Digital Marketing Agency in Kolkata, India, collects the ideal customer's traits and characteristics up the ads to the right audience.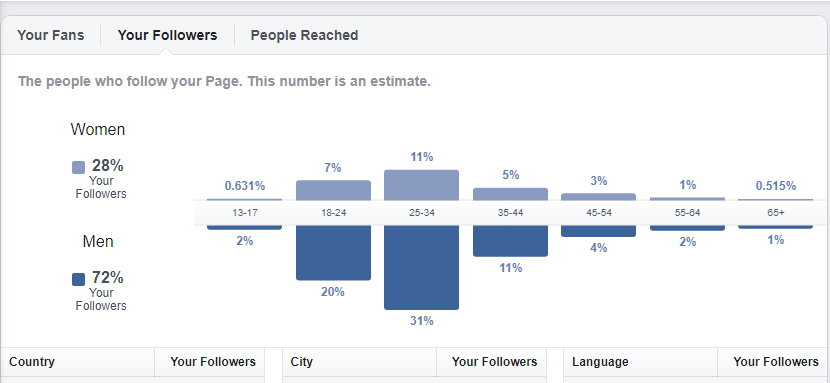 Map out an 'avatar,' which is simply based on the traits, characteristics, and demographics for site conversion. You can sum up the following information
Location
Language
Age and Gender
Interests/Hobbies
Who/ What influences them?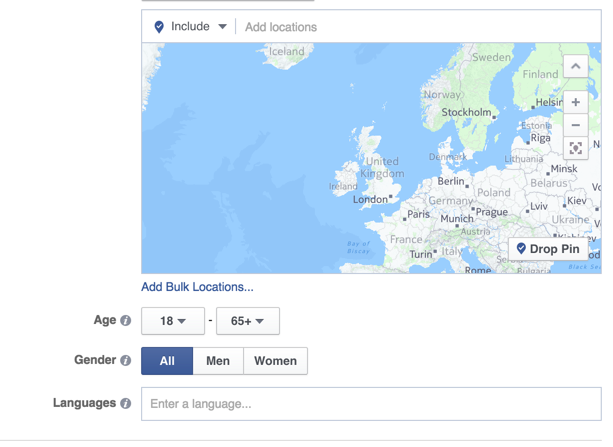 When going for targeting the right customers, you may not have a proper idea. In such a situation, Facebook offers a tool that allows you to research the ideal client for your business. The "Audience Insight" is your golden gateway.
When you visit Audience Insight, a menu pops up. Strike the "Everyone on Facebook" choice if you are here for the first time. On the other side, if you actively run a Facebook page, click on "People connected to your page." Keep that in mind; we'll look at how you can go with Facebook if you are new here.
Likewise, in the left-hand column, enter the location of the ideal customer and their relevant interest. Also, if you know more about the customers, put additional information in the 'Advanced' section. Once done, you will figure out data that includes traits, demographics, and interests leading to website conversion.
However, do not forget to exclude the age group that is unlikely to go for purchase. You'll find a bulk of the audience. Meanwhile, you'll also find "Page Likes" on the tab. These are the interest page of your audience. Here, you'll know which page to target.
Remember, you need to pick the one with the greatest affinity if you're looking to bring precise engagement. Meanwhile, let's look at what else you need to fix.
Poor Landing Page
Your landing page is the first thing that your customers notice before they make any purchase. Meanwhile, people will always hesitate to invest in your business if the page lacks activity.
Therefore, not only do you need to make sure that the website looks excellent, but it should also match all the expectations that your customers would like to access. If your ad focuses on dog food, but the landing page is about cat food, your overall campaign will fail.
Here's what we suggest you do,
Check the page speed of your website. If it is slow, customers won't bother to leave it. Run tests and bring to a standard testing value.
Where exactly do people find call-to-action? If one needs to scroll at the end, your website development team needs to work on it. Try to keep it right at the top.
Is the site working as it is intended? Are all the buttons working appropriately? Are they talking to the right page? If no, you need to correct it.
Is there any error on the site? You can simply find one by visiting the site's error logs.
Correct Bidding with The Right Amount
Another big reason behind Facebook marketing failure is that your marketer is not correctly bidding for the ads. If you see that ads are probably not generating enough impressions, there is a big issue with the bidding section. For a newbie, it is quite complex to work with bidding settings. Here's what you need to focus on
Bid Amount There are "Automatic" and "Manual" option. If previously you've selected the former and failed to generate results, go for the latter. Once done, you will be able to decide how much you're willing to bid per click.
Still, if the ads aren't generating any impression, better go for a little higher despite bidding. And if there is still an issue, then you need to look at the custom audience targeting.
There's an option to be charged 'per click' or by 'impression.' If there are fewer clicks, you'll need to go with the 'per impression.' If there's again issue with it, you will have to go to the targeting section and make some changes. Sometimes your advertisement may not be click-worthy. For that, we'll help you guide as you stick with the article.
Developing Worthy Advertisement
Even after all the above process and you're not at all satisfied, you might want to take a look at adjusting the outlook of the overall ad. Low CTR is one of the reasons behind the poor market influence. Creative ads are the only solution.
Facebook visually targets customers, and your adverts need to make sure that the profile precisely catches the eyes of your audience. If you don't know the procedure, try seeking help from Website Design Company Kolkata, India.
Save files of any ads that you come across or that caution you. Also, remember to study people beyond your niche. If something works at a different niche, there's a high chance it might work with yours too. Innovative styles of ads are refreshing and make the overall service look more appealing.
However, don't ever forget to add a call to action when promoting!
Experimentation
When running a business, one should always be thirsty for changes. Experiments are significant for growth, specifically when it is about running business campaigns. You should also know that many of the paid traffic experts fail to mark presence on their first go.
Testing is a part of the process. And when developing an advertisement, consider creating multiple variations for the same ad. Also, never forget to run promotions for a few days and collect the data. Most of the time, one ad may produce better site conversion than another.
You can target
Images
Ad copies
Video and more
Moreover, you can also check ads in different versions such as
Instagram ads
Right sidebar ads
Final Wrap
Facebook is undoubtedly the greatest platform for marketing products and services. But, if you are unable to generate an adequate return from the investment, there must be some big issue going around.
Above were some of the simple fixes that we've mentioned if your Facebook Ad campaign isn't showing the correct result. Take necessary action before it's too late and see how the ROI shows up. If you are still not satisfied with it, you can always seek an expert's advice. Good Luck!
If you need any help with your SEO, Facebook Ads Campaign, Google Ads Campaigns, I will be happy to connect and share a plan. Visit https://pixyzen.com for more information.