Google gave us an early Christmas "present" – 2 Big Update is now rolling out
October 16, 2020 Danny Sullivan Tweets: Google Announces Passage-Based Indexing
1 in 10 search queries are misspelled in Google Searches. Soon, a new change will help us at Google make a greater improvement in detecting & dealing with spelling mistakes than we've been able to do over the past five years. #SearchOn pic.twitter.com/5Lq4frWh8Y

— Danny Sullivan (@dannysullivan) October 15, 2020
December 3, 2020 Google SearchLiaison Tweets: A new core algorithm update is now rolling out
Later today, we are releasing a broad core algorithm update, as we do several times per year. It is called the December 2020 Core Update. Our guidance about such updates remains as we've covered before. Please see this blog post for more about that:https://t.co/e5ZQUAlt0G

— Google SearchLiaison (@searchliaison) December 3, 2020
Page Experience is the latest update Google plans to roll out in 2021. Perhaps, it a matter of concern for all the website owners; however, the traffic hasn't got down yet, but it'll be in 2021, as mentioned by Google. Roughly after an update, the search engine giant gives another six months for websites to prepare for the change. Meanwhile, the Page Experience signal will be a ranking factor.
Due to the COVID-19, Google has planned to inform all the stakeholders about the future algorithm update so that you can adjust your website and the traffic doesn't sink. The update primarily focuses on smooth UX for top ranking in the search engine. As a leading website design company in Kolkata, India, we further put a detailed insight on the upcoming update and ways to stay ahead.
Page Experience, A Detailed Insight
Google has clearly stated that "the page experience signal measures aspects of how users perceive the experience of interacting with a web page. Optimizing for these factors makes the web more delightful for users across all we browser and surfaces".
Here, you need to emphasize words like "interacting" "more delightful for users across web browsers and surfaces."
Further, they have asserted to " help sites evolve towards user expectations and mobile. We believe this will contribute to business success on the web as users grow more engaged and can transact with less fraction". To be precise, Google wants websites to be more usable.
The update ensures that top-ranking sites don't create a poor user experience, causing a decrease in users. In fact, they'll rank websites higher only if the site is user-friendly.
In other words, they are looking for how usable your website is.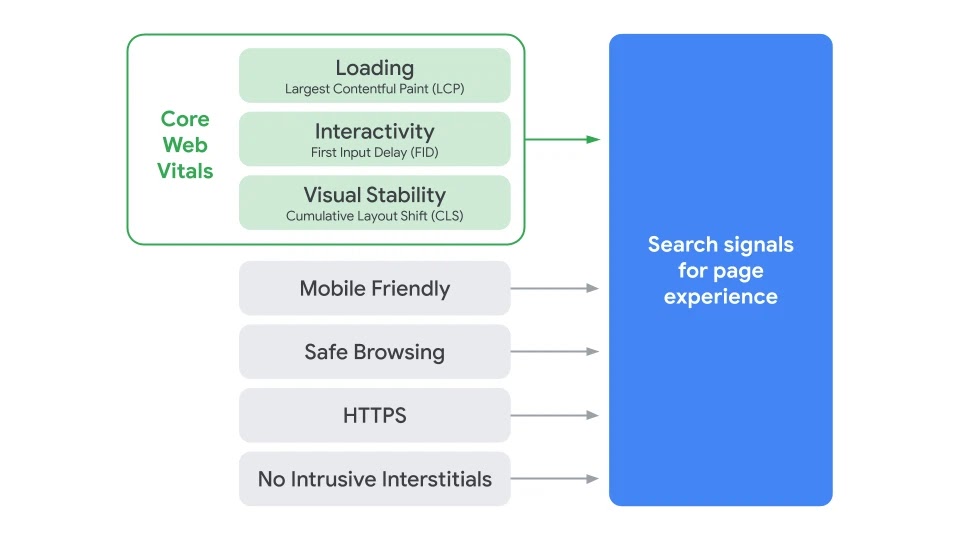 What Exactly Does the Update Seek?
Do you think sites with buttoned-up on-page code or websites with the best backlink ranks at the top? No! Google simply ranks the website at the top, which customers love to experience. For instance, a branded site of a major company, i.e., Reebok, will absolutely create an impact.
Now the question arises, will sites that don't have large brands make it through it? Definitely yes! Google knows that most sites don't have large brands. You will be surprised that only 4% of the companies have good brand establishment while 96% are seeing growth.
As your brand grows so will your SEO traffic. But that is old news, that's been part of Google's algorithm for years now.
Therefore, when you don't have an established brand, you may want to go with the algorithm updates that absolutely focus on user experience. Now, the most asked question that arises is how to optimize the user experience of your website. Don't worry, simple it is!
Page Optimization for Excellent UX
The original article from Google emphasizes "page experience" and "website experience." Likewise, it doesn't matter how smooth the website is, and the algorithm will focus on a page-level basis. It starts with each page. Also, if most of the pages offer poor experience, Google will drastically reduce the ranking of the site.
Optimizing the Speed
It is not a new thing; the faster the website loads, the better experience the customer will have. Likewise, make sure that you don't have a broken page as they make customer experience worse. Also, you have to make sure that your site load time is under 3 seconds from both desktop and laptop. 1-second loading speed is the best option.
Competitive Analysis
You might be thinking that your site has the best user experience; however, most of the time, it doesn't happen. In fact, running tests with competitors helps you get the catch. Our expert digital marketers run comprehensive analysis amongst top contenders and help design the website. Here what you need to focus on,
What Is It That They Are Running?
How is their content quality as per ours?
What is the exact difference between ours and theirs?
Analyzing Your Design
Usability issues generally happen when there is a problem with the design. We further use heatmaps to have a clear idea about the issues. It's a stringent process but, we can get you the abstract result that your website faces. You get to understand how exactly people are engaging with the site.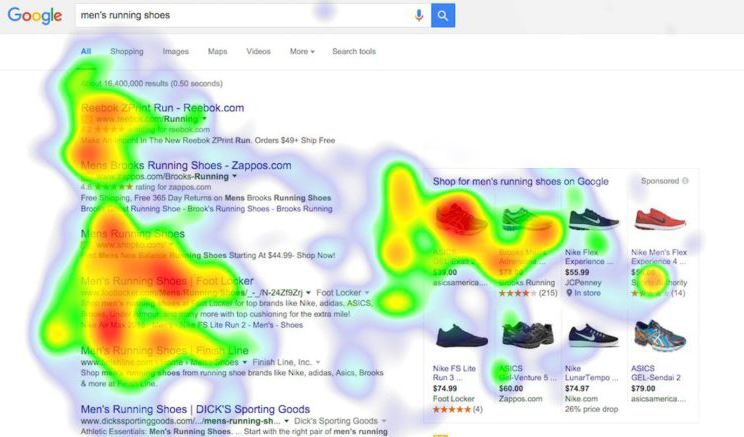 Miscellaneous
Now, there are other general things your website needs to focus on when going for improved ranking after the update. Here are two metrics that we focus
Your website will have greater authority when the domain score is high.

With more links, the chances of ranking will be greater.
On the other side, if you find websites with fewer backlinks and lower domain yet ranks higher, and there is a high chance that the site offers an excellent user experience. Perhaps, their text might be more appealing than their competitors, or the bounce rate is significantly low. There could be an array of reasons, and these are the sites that experienced digital marketers focus on and analyze.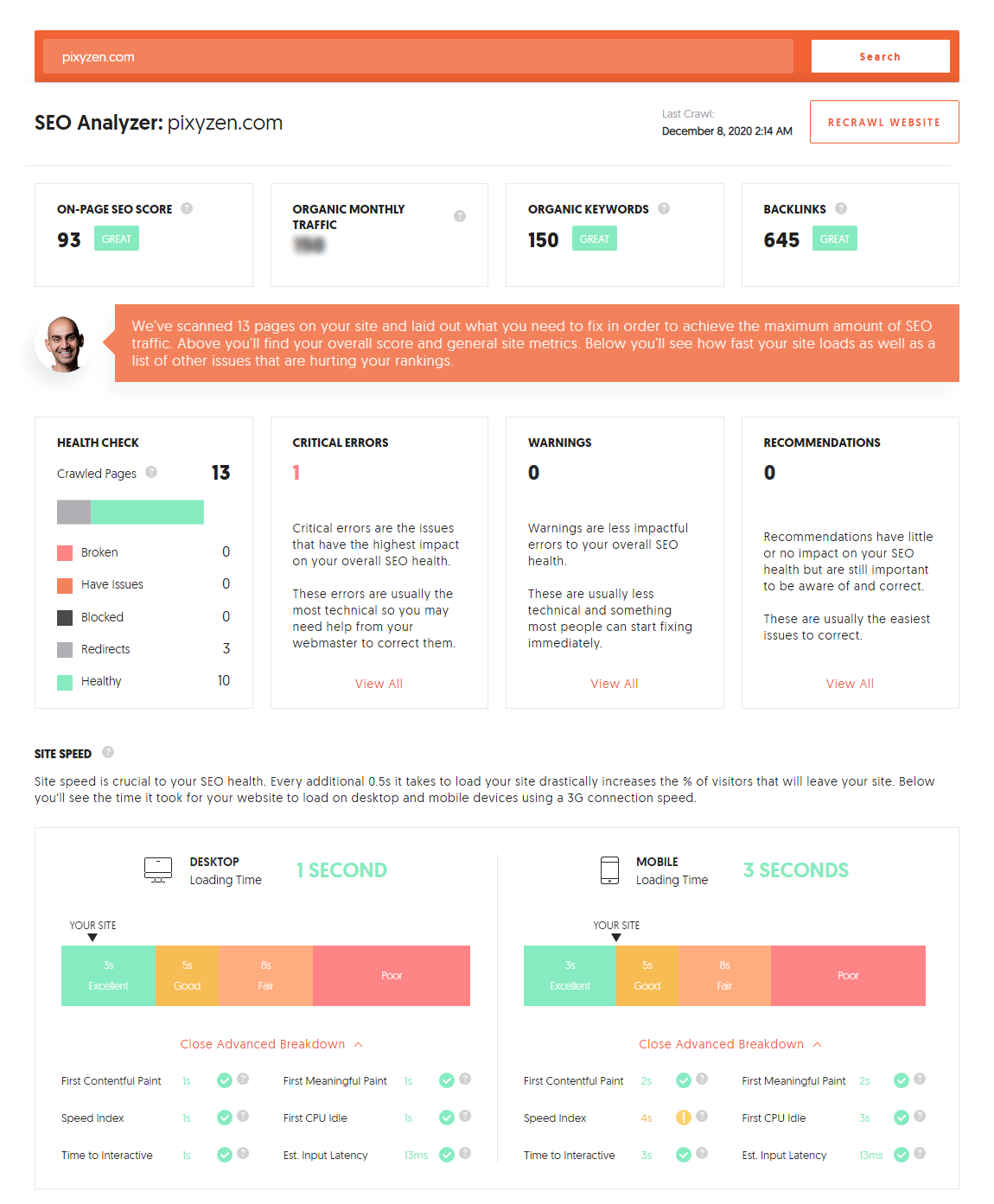 Final Wrap
With the advancement in technology, the user experience will have greater significance. Keep that in mind, if you love a site and the customers love it too, Google guarantees the highest site ranking. In contrast, if a website has a terrible user experience, Google won't hesitate to put it out of the league.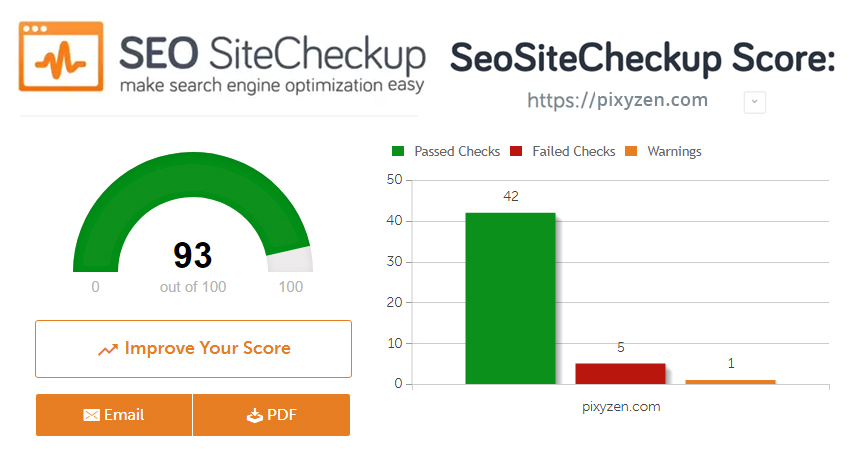 Like any other update, the search engine giant will go for multiple revisions as we move ahead. However, this is a unique stance that Google has chalked out in advance. Take the opportunity to get the best out of it. Good luck!
If you need any help with your SEO, Facebook Ads Campaign, Google Ads Campaigns, I will be happy to connect and share a plan. Visit https://pixyzen.com for more information.