Trying to build an audience through Google Ads/Adwords is undoubtedly an easy task. More clicks translate more visitors to the business. However, even after spending a significant investment, you may not touch the potential market share. There are some simple and easy quick fixes that experts run in order to unlock the true potential of the PPC campaigns.
Every business looks to get more through their marketing efforts. If you haven't been using Google Ads pay per click (PPC) ads properly to drive traffic to your landing page, you are missing great potential. However, with a few simple tricks, you can turn things upside down. As a leading Digital Marketing Agency in Kolkata, India, here we mention some of the common reasons why Google Ads campaign miserably fail. But don't worry, we'll help fix them.
Customer Demand:
Most people tend to treat their business like their child and get attached to it emotionally. No matter how brilliant your idea or product is, if it is not something that your potential customer is looking for, then there's no way of promoting it. It's never gonna work.
A few marketers are clever enough to run a Google Ads campaign in a way that people start feeling the need to get that service or products. It's like creating an artificial demand just through smart and creative marketing. If you are lucky enough to get associated with such a digital marketing company, then have peace of mind.
Select the Best Campaign Types:
Many customers believe that running their own campaign is a great way to save some bucks. When you have all the tools available and have ample youtube tutors who are spreading knowledge about Google Ads, then why hiring a digital marketing company right!
Absolutely wrong!
The idea of running an Ad Campaign starts with choosing the right type of campaign. And that selection depends on your individual goal, what exactly you are looking for from this campaign!
Here are a few examples:
For goals like boosting sales, you need search, display, and shopping kinds of the campaign.
For leads, you need to ad video campaigns with the campaign options mentioned above.
To get traffic, the same campaign will be sufficient to get the dice rolling.
For brand awareness, reach, and product consideration, display, and video-based campaigns can be considered ideal.
To promote add, trying Universal App is suitable.
Now, for a non-marketing person, it is a taxing job to choose the right one. That is why you need professional help from Digital Marketing Agency in Kolkata, India.
Incorrect Keyword Matches
When going for Google Ads advertisement, there are three categories of keywords. Your marketer might be using the wrong keyword match type. Also, Google lets you run keywords in ads as per the match. Some of the keyword's forms include
Broad Match (max reach, min relevance)
In the broad match, when people search the given keyword, your ads will pop up. For instance, if you run best Zara bags, you have access to Zara bags, bags of Zara, best bag Zara, etc. Regardless of what customers intend to do, the broad match keyword will show up everything.
Modified Broad match (slightly lower reach, greater relevance)
To create better relevancy of the ad, you can opt for a modified broad match keywords group. Suppose your product is designer hats, which are specifically meant for women. So if you use brad keywords like women's hats, you are actually targeting two groups, one who are searching for women's accessories and those who are searching for hats. The reach will be a bit lower than the broad match keywords, but it will create improved relevancy.
Example: womens+ hats
Phrase Match Keyword (medium reach, medium relevance)
If your customer search keyword in the exact order, the ads will appear. For example, if the phrase match keyword is the best cricket bat, the ads will show up only if people search for the best cricket bat. Other ads will also pop up, but there should be individual words in them.
Keyword e.g: "women's hats"
Exact Match Keyword (min reach, max relevance)
The advertisement will come up only if a customer types for the exact keyword. According to research, an exact match keyword covert better than all other forms of keywords.
Keyword e.g: [women's hats]
Negative match (usually used to increase the relevance of the website visitors)
Remember using the blacklist and white list contacts facility during 2010?
Brack list facility was a value-added service through which people could opt for making a list of contacts whose calls they are never going to receive.
Negative keywords are something like that; let's talk about the women hat things again. So if you want your ad to be shown t the exact group of people who are religiously searching for women hats, then you can choose a negative keyword like why, how, and what!
So if people are searching for "How to wear women's hat?," then your ad is not going to appear, and that way, you can actually save money.
Note: Make sure your campaign never run an unknown long-form of keywords, that'll make things worse.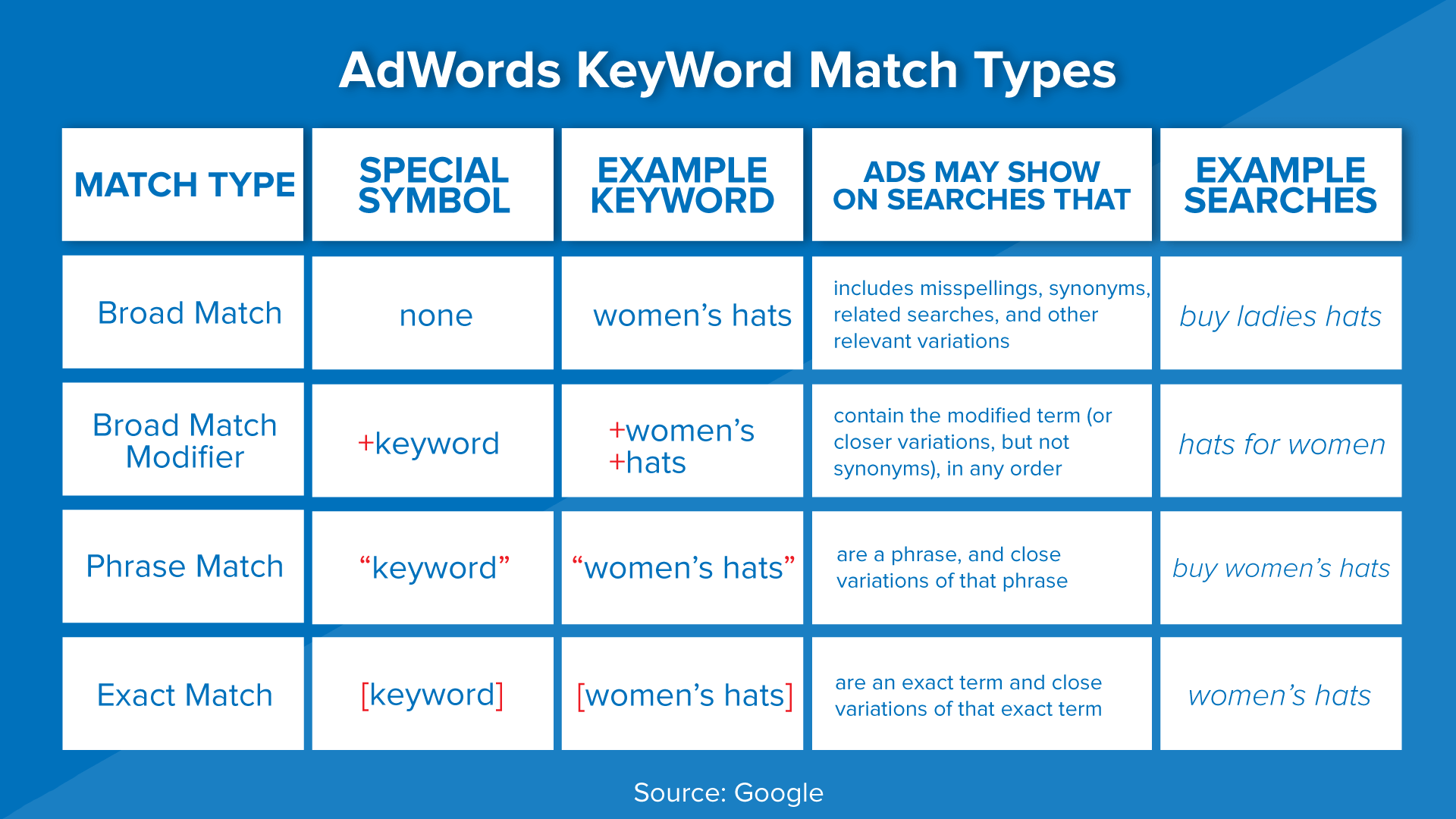 Bad Landing Page Experience
When it comes to digital, you've got only a few seconds to persuade a prospect. When you demonstrate a clear marketing value in the PPC campaign, your drive will only fructify then. Running a compelling USP with proper incorporation can bring growth. Also, presenting the most useful and benefit-oriented solution is the correct way for customer engagement. Here searcher's intent matters to a great extent.
The correct message is another factor in the landing page. If your page runs a Bluetooth headphone, but the product comes with XYZ as a copy, your customer will shun the page and move to the next website. Also, it's not good to send your customers to the home page where you'll have 100s of distracting pages. Therefore, it is very much essential to match the headline with the ad copy so that visitors can straightaway purchase products. Relevant ad copy with a brilliant landing page will deliver a superlative customer experience. Here at our website design company Kolkata, India, we can help achieve a higher quality score.
Insufficient Campaigns and Optimization
Here the reality that you'll need to face, if you want to be like the average small business owner, your business will always stay average despite having great potentialities. Remember, Google AdWords isn't a "set and forget" marketing module. In fact, no marketing runs that way!
Fact: 53% of small business advertisers run ads optimization only once and forget it.
Any leading business spends at least 15 minutes every week and optimizes the Google AdWords account. On the other side, inactivity will decrease the quality score and the impression that you have maintained.
Now, on the internet, you will find everything you need, and even implementing 50% of the techniques as laid down will put you ahead in the competition. Once you start actively participating, you will learn to redirect those funds to higher profitability. However, in the next article, our experts from the Digital Marketing Agency in Kolkata, India, will emphasize the topic.
Poorly Developed Ads with No Focus on Extensions
Not having optimizing ad extensions is another big reason behind failure. Now, you can write crisp ad copies and adjust settings to generate better ROI. The ad extension allows running site link, call, and location extension to enhance the ad.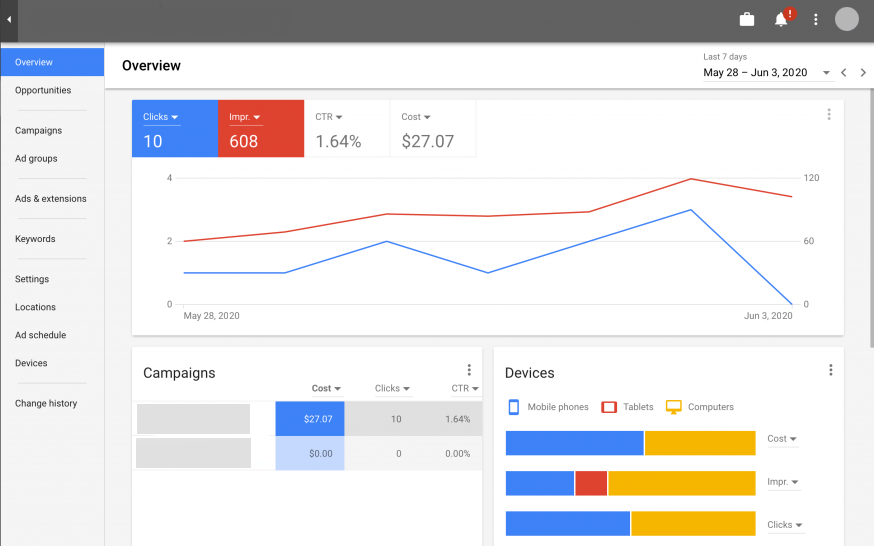 The addition of extra information or link acts as a rich snippet to the organic listings. This encourages your customer to dive in deeper. Extensions are effective ways to increase clicks. Meanwhile, your landing page needs to be high-converting as the visitors find what exactly they are looking for. Meanwhile, when writing an enticing ad copy, you need to know what exactly encourages the customer to take action.
When you use the right tools along with rich snippets, the CTR will exponentially rise, and ad extension being one too. However, what marketers do is go with the wrong ad extension. You'll generate customers, but it won't look appealing.
Bidding on Your Brand
In order to enhance conversions, it is your foremost duty to bid on your brand; also, you need to be attentive towards your brand's value. Here's what you need to know when bidding
Bidding on Brand Keywords
Generally, brand keywords are affordable than generic keyword terms. Due to the lower CPC, therefore it is absolutely possible to establish your brand.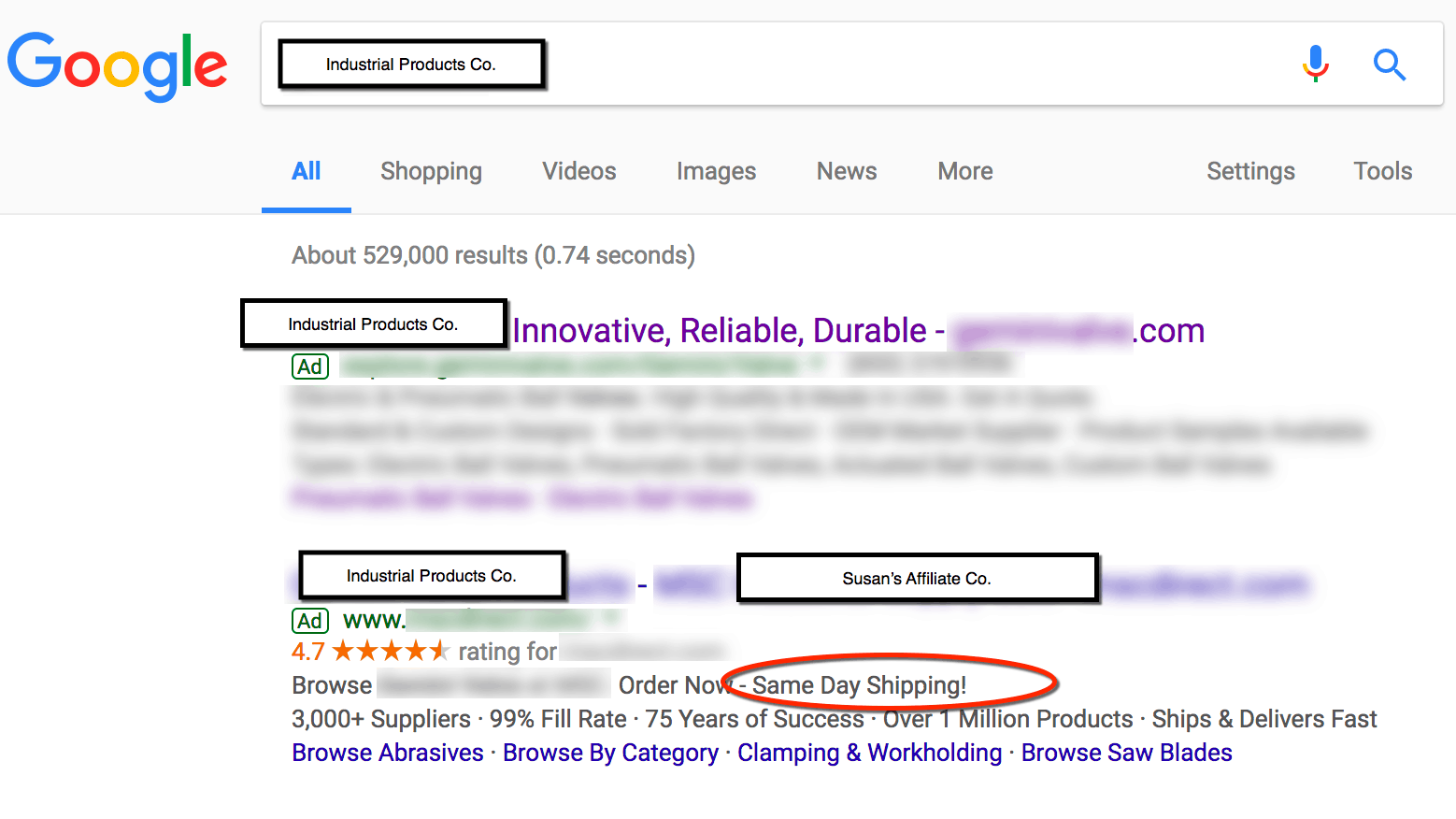 Dominate the Market
What if the competitors buy the brand term and it starts to show right above you? It is definitely possible. Therefore, you need to secure your brand's keyword campaign before the opponent starts the strategy.
Strategic Promotion
AdWords allows you to direct consumers to a specific page on your site. Quickly run a paid search to drive attention to new products, special offers, and promotions.
If you are bidding on your brand, you are constructing a market that'll help you out in the future. Here's what most of the marketers who fail to bid on their brand reason out
The brand won't get much traffic
The search volume is very low as compared to other
The brand is in the first position and needs no advertisement
On a lighter note, this might be a good reason but, they'll hinder the growth of your business. In the end, what matters is the revenue that you generate.
Pro tips
When bidding for your brand, always aim for the top
Make proper use of Google Ads Keyword Planner to search brand name keyword
Significance of Testing Bid Optimization
Google has a simple point. If you bid more than others, your advertisement will be at the top ranks. The ad quality also depends on keywords, click rate, and targeted audience. Likewise, you don't always need to be at no1; the position of 3-5 works best when running PPC campaigns. Another good thing about the bid position is that people generally go for a 3 to 5 position because sometimes they are very curious for some personal reasons.
Pro tip
Design your bid or CPC by simply testing the ad copy. You might need to lower or enhance the bid to make it in the right order.
Re-search data:
1) The average mobile click-through rate across all industries is 4.10% on the Search Network and 0.60% on Display.
2) The average conversion rate in Google Ads on mobile across all industries is 3.48% on the search network and 0.72% on the display network.
3) Desktop-inclusive CVRs for search and display (3.75% and 0.77%, respectively) suggest that, in general, CVRs are still a little lower on mobile devices.
Final Wrap
You need to target your ad to the right audience. This will not only generate traffic but also help improve better leads and increase sales. Marketing is a game where a long-term module seeks the result. If the aim is to generate quality clicks, then you are probably on the wrong page.
An efficient Google Ads campaign reduces your cost and steers potential customers to the site.
If you need any help with your SEO, Facebook Ads Campaign, Google Ads Campaigns, I will be happy to connect and share a plan. Visit https://pixyzen.com for more information.